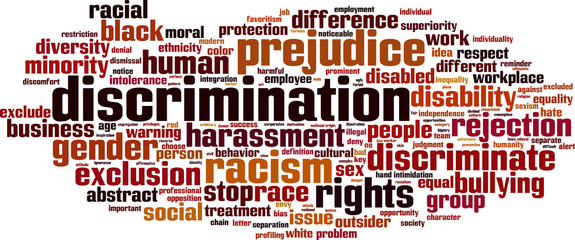 ---
---
There was a post in a local community Facebook group recently advertising a class for those who identify as Black, Indigenous and People of Color (BIPOC), which sparked a couple of threads worth of back and forth conversation both commending and condemning the need for such a space.
Looking at these threads and so many 'candid' discussions I have followed recently, it reminds me of the importance of responding in a way that simply states how a post or opinion is received by you, without providing our own judgement. There is a lot of learning in allowing others to be open to explaining how something we say or do can be received by others in a world so diverse in traditions, religions, or social norms. I will also point out that I personally do not feel deleting comments is actually constructive as even if they portray hate, if nothing else it shows us that it still exists.
I have to admit, when you come across a post for something that leaves out others, it is easy to see it as a form of discrimination or segregation for those of us looking 'in'. The truth is though, I have absolutely no idea what it's like to have been marginalized. I have been bullied, but I can't say it was enough to leave any scars (that I know of anyway).
How many of us who felt these first segregation instincts, have actually been discriminated against?
Within this discussion of course, I see comments about how white people cannot be discriminated against. We only need to look at World War II (Schindler's List or a 'lighter' story depicting these truths for the music lover, Swing Kids) for past examples of how this isn't true. Or we can look at students with special needs, or a childhood cancer survivor who is picked on, centered out, or excluded every day. All of which offer a couple of simple factual examples of how whites have been and are discriminated against to this day whether man, woman or child.
There are so many forms of discrimination that know no race, creed, color or religion like crimes against sexuality.
The truth is every day we see in the news how people of color, intelligence, religion, ethnicity, sexual preference (or their sex), etcetera are marginalized.
It is hard for those that just don't see discrimination in our day to day travels, to fully understand this need. It seems rare that I see this kind of treatment of others in my own community. I guess I would feel this way as a straight Caucasian man with a Caucasian partner and Caucasian kids in a city with a dominant Caucasian population.
I have never seen someone stare at me on a bus (or deny me entry), with an unbearable stare of hatred yelling 'nigger' or 'terrorist!'. I have never been kicked and called a 'pansy faggot' in a dark corner on the playground or spit on and called a 'stupid retard' or a 'wahoo' in a bathroom stall while having my head flushed in a toilet. I've never been whistled at through a creepy, wide-eyed drooling stare, had my ass or other body parts grabbed in public. Never called a slut or whore. The only thing I have ever had to worry about might be at a job interview and my lack of education, not whether I was a man or woman. I have no idea what's it's like to be judged by sexual preference, sexuality, color, etcetera at something as simple as looking for employment?
I hope nobody is offended by my language above because even writing those words makes me sick and angry. I went back and forth on whether or not to use such language but in the end, this post needs to make both 'sides' angry with an end goal to come together in our fight against racial and social discrimination.

(Please continue watching the follow-up to the video above, which starts automatically, where they continue this experiment mixing Jewish and Muslim couples. There is some positive in the end but the looks, actions, and words of disgust are heartbreaking. )
I watch this video , and it's … it's sort of the world I see in Hamilton – the living as one part not the discrimination or some jerk calling the one gentleman a terrorist as he walks by them part. The latter of which is F'ing sick and sorry there is no 'nice' way to show the kind of disgust I feel hearing such a thing.
For me, Hamilton seems like an overall safe place for the most part but I know we have a long way to go diversity-wise. I realize a lot of problems exist but I see in education, business, etcetera. how we are working hard to accomplish and focus on inclusion.
The video above shows plain and simple and real, the hate that exists. It does show hope that more feel as others do about wanting us to live as we actually are – brothers and sisters. As one people.
I found myself realizing after my own internal questioning of the original Facebook post , that I don't believe in full inclusion either do I? I want it, but I continue to question the definition and listen to what others feel is inclusion to them. I am one of many who fought to save a school that evolved into one for people who had been marginalized in a different way. They were bullied for being different or were far behind in their studies for the way our one size fits all educational system failed to help them achieve their academic and social potential. That's not a knock against public education but an appreciation of alternatives being offered to suit varying needs and abilities.
I still believe in that school concept. A model for a certain group of students who struggle whether they have special needs, high anxiety, or just plain learn and thrive under circumstances far different than a mainstream school. This is segregation in many minds and against societies vision of 'inclusion'. I get dirty stares for even talking about this kind of 'segregation', but the problem is that inclusion is personal and we must stand our ground and fight for what is personal for each of us.
There are so many kids (and adults for that matter as we look at one size fits all open concept offices), who need safe places and we can't tell them what we feel that safe space should look like. They must and they have, told us what that looks like and for those kids, their own school was a model of what inclusion looked like to them in education.
How different is a class for those who identify as BIPOC or a school club for LGTBQ?
Looking at a class for Black, Indigenous and People of Color versus, for example, a school for ADHD, Autism, Gifted and High Anxiety students, there are many similarities in their importance and values. Two different groups of people who have been marginalized in their own personal way. People with different social and academic needs often look just like you and I. Just like for many of us people of different color or creed look the same as us on a metaphysical level – they are just people. Only these groups however, know what 'the real world' often looks like for them.
The problem with all this inclusion talk, is that we lose individuality both in who we are and how are needs are met. On a much smaller scale, is forced inclusion not similar to the theory behind residential schools – normalizing others to fit our societal mold? Isn't inclusion, especially when we look at it in the light of these are government-driven directives, kind of like making everyone identify as the same on some level? We must all get along and live in harmony but do we really when it's forced? I want to, but I am not convinced forcing inclusion is the answer.
Going back to my school for 'special and gifted' kids again, the goal of that is to help them thrive, feel included, build their strength and confidence in a safe environment before they become part of a more all encompassing, inclusive society. 'Our' inclusion for them meant they were hanging out with other students similar to them in a corner on an 'inclusive' school playground or they never had girlfriends or went to dances or participated in sports or talent contests. A school for these students meant they could be themselves. Walk around the halls with their teddy bear and not for one moment feel that anyone at that school would think twice about judging them for they knew what judgement felt like themselves. They had friends or girlfriends and boyfriends for the first time. They went to dances and so many participated in these amazing talent shows. They, with the help of a visionary staff who faced push back from educational leaders, helped these students define their own inclusion.
If we stand back for a minute, we can question 'why am I against this?' 'What do I know about being marginalized or being a member of this group?' If I was a young student who recently came out and was being bullied, would I want to be in an inclusive group because others who weren't gay wanted to help, or would I first want to spend some time with those who knew firsthand what it was like to be gay or Indigenous or black, Jewish or once upon a time of Chinese or Japanese decent?
For me as a single dad 4 years ago, I felt most secure when I was with others who had been through what I had. Male, female, straight or gay. Anyone who had experienced that kind of pain of separation – most importantly where children were involved, were my biggest comfort. Whether they were also still living with it, or they had found their way through it, being around those with shared experiences was the space I felt safest and most understood, and it is those relationships and conversations that helped me come through the other side strong and confident. Not feeling like I had failed and that I would find happiness again.
Family and friends are great, but those who understand our struggles first hand, are the ones with the greatest power to heal us.
Now I've seen the light and I am among the broader public living life one day at a time, but I now look at myself as someone others can go to when they need to share their own experiencesin a group just for 'us'. Thinking back to this experience, I see this BIPOC group that this community members has created now not as segregation, but as that place to start to heal.
So although in 2016 we wish groups like this didn't have to exist, videos like the one above, the news, and even horrific incidences I have witnessed in local parks, show us that there is a need for those who have been marginalized to have safe spaces and activities like this. What I do want those who have been marginalized to know is, that hopefully one day you can start to expand these groups into a 'next phase'. A group still for the marginalized, but that includes those with the compassion, understanding, and desire to be a part of the solution because when we are all seen walking side by side, heads are turned, people are inspired and taught that we are all one.
That's just my wish, but 'you' need to do whatever is right for you and I have no say in that matter other than to ensure you know that I am a safe person. I hope anyway.
Rather than get angry that such an event leaves us out, let's realize that we all have to work harder to show the true love that exists in our communities. Let's do something about it ourselves rather than condemn the efforts others are making helping to ensure everyone has a place they know is free from the hate that is alive and well. Much of which is truly only seen in its darkest of forms from those that have faced this discrimination day in and day out for far too many generations.
It's 2016??? Let's do a better job standing up and speaking out when we hear or witness marginalization of any kind. It starts in education, and news of our students learning topics like the true history of our Indigenous people as one example, gives me hope that our children will grow up with better knowledge and tools for a more inclusive and understanding society. Let's not count on education alone though. We must teach our youth together as a broader community.
Let's use mention of groups for those who have been marginalized as a reminder of the work that still needs to be done. Without their existence we are left to assume the world is one big happy place and that with what we read or watch in our world news headlines, is otherwise so far away and not present in our own backyards.
I don't care if being gay isn't for you. I don't care if you don't like someone asking to be called non-binary. I don't care if you don't agree with the Quran or the Bible or evolution or a single creator. I don't care what you don't believe in 'for you'. Let's all stand up to the freedom for others to feel what's right for them and leave it at that.
Let's mind our own business unless someone's right to be who they are and proud of it is at threat. Let others know how something makes you feel so they can see their thoughts from all angles, but leave right and wrong in the end to the individual unless of course their intention is to purposely physically or mentally hurt another.
Forget inclusion based on other's definition. If right now what's best for you is to be around those that have suffered the same pains, then you know what is right for you. When the time comes, just know there are more people who would not for one second treat you the way you have been treated, and that we are there to support you.
There is a hell of a lot of love and compassion in our community. Let's all play a part in helping that message shine the brightest and not make those trying to offer safe places for people, afraid to even let the community know that they exist.
I am sorry this type of group or class is needed, but glad there are many in the community working tirelessly to provide such experiences.
Perhaps we need events where we walk a mile in many different shoes.
I want to thank this person, for the work they do in our community because her past efforts are proof that the creation of such a class comes from a very good place.
Megwiich.